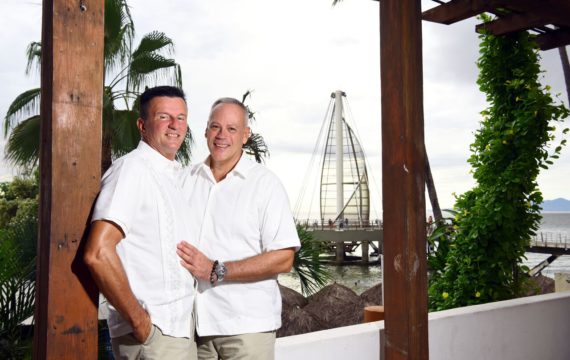 This beautiful region on Mexico's central Pacific coast has been associated with romance travel and destination weddings by extension ever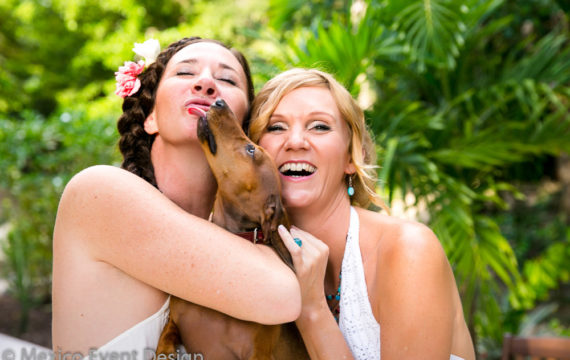 This area of eastern Mexico is the leading tourist destination in the Western Hemisphere, and each year more than 50,000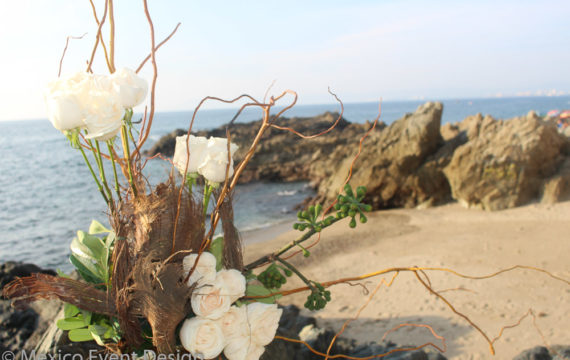 Since our arrival in Puerto Vallarta and through our contacts in the local community, we have already been asked to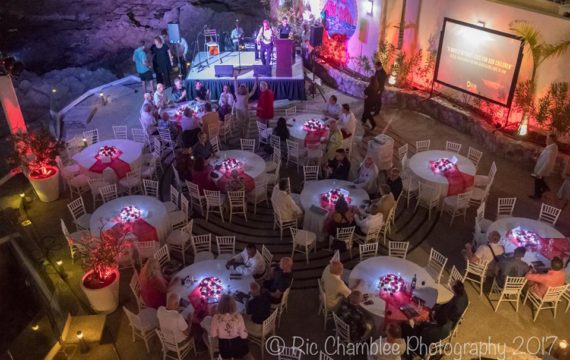 In Puerto Vallarta there is a strong local network of gay/lesbian-owned businesses, and a primary goal of Mexico Event Design
About us
Your 'go-to' gay guys on the ground!
With a combined 45 years of experience in designing, organizing, decorating, producing, and coordinating events of all kinds, the professionals at Mexico Event Design offer the international Lesbian, Gay, Bisexual, and Transgender Community a unique and trouble-free opportunity to plan your destination wedding pretty much anywhere in Mexico exactly according to your wishes and high standards. We now have bases in Cancun/Riviera Maya in the Caribbean, Puerto Vallarta in the Pacific, and Mexico City in the center of it all!
We start with basic design concepts and then work closely with you to design the ambiance, décor, menus, activities, and everything else exactly how you have always dreamed your special day to be! We know the problems and pitfalls to avoid; we know the right people to work with; and we know how to plan for the unexpected. We want you to have even more fun at your destination wedding than your guests do!
We Have
A Great Team of Event Professionals
For those special parts of your destination wedding that we DON'T do ourselves, we have carefully vetted a collection of superb professionals in each of their fields. Each one brings years of experience to the table, and each is fully committed to making your day extra special.
We want to take care of you and your wedding guests from the time you arrive at the airport until the time everyone leaves to go back home. That means accommodations, ground transportation, tours and activities, restaurant reservations, special requests, even your honeymoon if you want to stay on longer!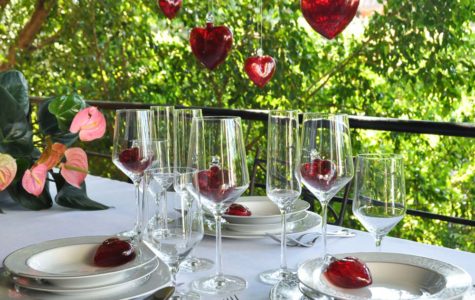 This is a very simple but delightful design concept–using hand-blown glass hearts made here in Mexico both on the tabletop and hung over the table and nearby, depending on the
Not only will we design, plan and coordinate your destination wedding with you, we'll also help you plan for and take care of all the details for all your guests while they're here for the event! We also offer the greatest gift bags ever!
Boutique Agency Attention
We only do one wedding per week at most, so our commitment is to give you undivided attention not just while you're here but as much as possible during your entire design and planning process.
We have carefully created a special collection of properties and cultivated relationships with their owners and managers so that we can offer you only the best in accommodations for you and your guests.
We invite you here to Mexico to visit a selection of venues to help you choose the perfect one and to do a menu tasting. And if you sign a contract, we'll refund $300 off both your air tickets! Yes, we're serious!
Our team of chefs will offer you many options to choose from, all of them delicious! They have years of experience in the restaurant business and only do events as a special favor to us! Just imagine!
We have put together decorative elements and tabletop décor we haven't seen anywhere else in Mexico. From the smallest detail to the most elaborate production, check out our innovative and fresh designs!
Questions or curiosity?
Schedule your first consult with our expert design team now!
We totally understand that planning a destination wedding in a foreign country is a big deal, and that most people feel compelled to limit themselves to large, supposedly "safe" all-inclusive resorts as their venue. We're here to tell you straight up that there are plenty of other options for venues and providers, and that we can help you get what you want, rather than just what they have. We'll help you step by step through the whole creative and logistics processes, and take the best care possible. And yes, of course, we'll cry at the wedding!
Blog
News, Stories, Venues, and More!
Here we fill you in on everything you'll need to know in order to plan your destination wedding here in Mexico–interviews with experts, venue highlights, travel and tourism tips, and news in general about lesbian and gay destination weddings!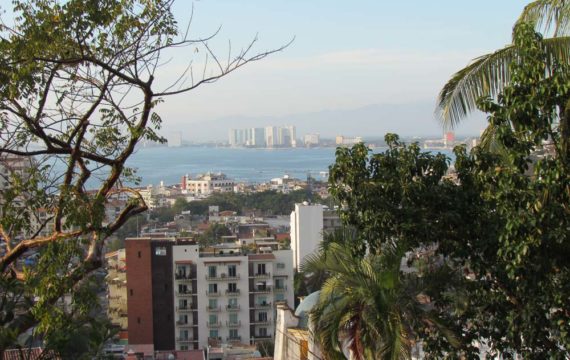 Casa Cupula, Puerto Vallarta's first luxury LGBT resort, recently celebrated its 15th anniversary, and in true Mexican style, had a
Save
Save
Save
Save
Save
Save